Sierra Leone's Ambassador, Haja Ishata Thomas, had been enduring severe knee pain for a long time. However, thanks to a successful robotic knee prosthesis surgery in Turkey, she has regained her health. The Ambassador mentioned that her pain had significantly decreased after the surgery, and she expressed her ability to return to her normal life. This success story once again highlights Turkey's expertise in the field of orthopedics and its healthcare services.
Ambassador Haja Ishata Thomas stated that she had been suffering from unbearable pain for an extended period, even risking her job due to the pain. However, her son's research led them to discover that the technology they couldn't find in Europe or Kuwait was being implemented in Turkey. Despite her initial fears about the surgery, she knew that modern technology used in the surgery offered more advantages compared to traditional methods, and she had received positive feedback about Turkey's expertise in this field.
After the surgery, she rapidly experienced a reduction in pain and could start walking within a few days. Ambassador Haja Ishata Thomas explained that the positive energy and assurance she received from the doctors were more important to her than the surgery itself. She now believes that she can return to her normal life and perform her job excellently.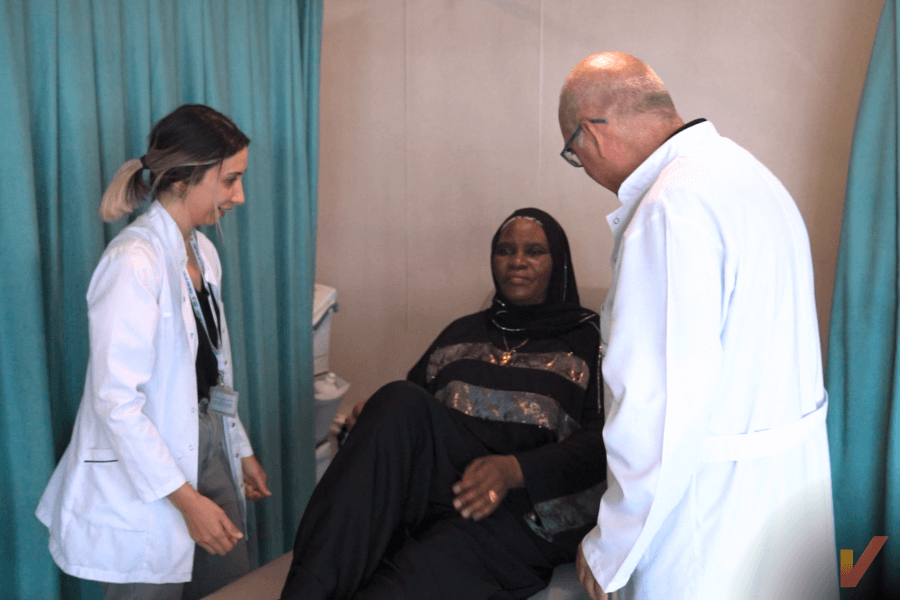 Dr. Kayhan Turan, the President of the Robotik Ortopedi Cerrahi Derneği (ROCD), attributes the Ambassador's choice of Turkey to the country's leadership in robotic surgery worldwide. Dr. Turan emphasized Turkey's pioneering role in this field and their commitment to embracing technological innovations and providing education to help patients return to their daily lives. Dr. Turan also pointed out that Turkey has been a leading and preferred center for orthopedics for 25 years, welcoming patients from around the world and offering the most advanced treatment methods.
This success story once again underscores Turkey's expertise in healthcare and its contribution to robotic surgery. Patients from all over the world continue to choose Turkey for their healthcare needs, placing their trust in the country's healthcare services.