Making small touches in people's lives and seeing their happiness is worth everything.
We made a trip to Kazakhstan Almaty with our Pediatric Orthopedic Surgeon to attend a medical event. Hearing our arrival, little Kudaibergen and his family came to Almaty just to see us.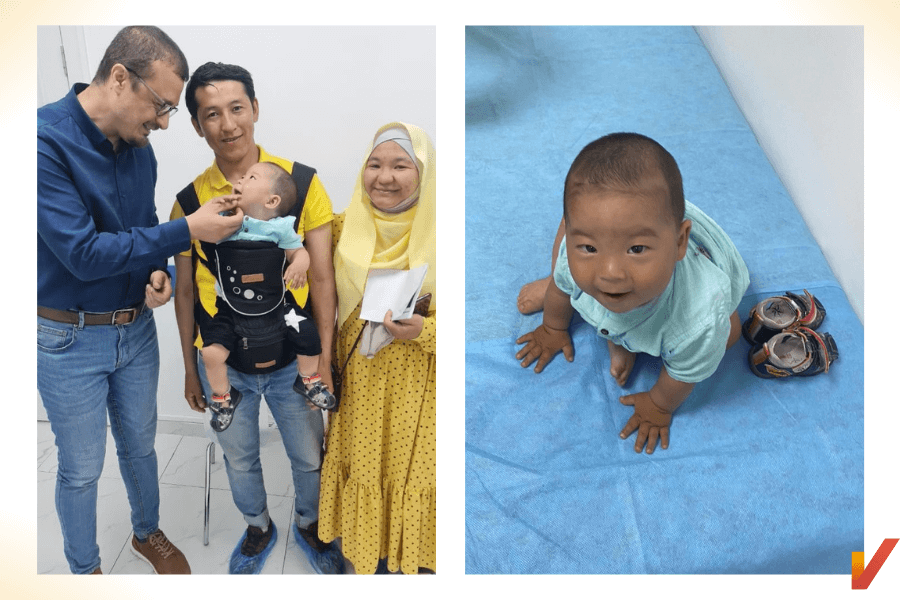 Let me tell you their story. When little Kudaibergen was born 1.5 years ago, he was diagnosed with hypoplastic left heart syndrome (HLHS). Hypoplastic left heart syndrome (HLHS) is a congenital heart anomaly in which the left side of the heart is underdeveloped and causes 70-80% death in infants. Since they could not find a center in Kazakhstan that could perform the necessary surgery, they contacted us. Since we were racing against time, we made an urgent transfer to Turkey by air ambulance. As a result of the treatment of our specialist surgeon, we sent him back to Kazakhstan in complete health. And we were very happy to see that little Kudaibergen is now 1.5 years old, very healthy, positive and smiling. Another reason why I'm happy is that they came to meet with us just to thank us again.
PRUSA MEDICA – Accredited Medical Tourism Facilitator Company by Health Ministry