As Prusa Medica, we had the pleasure of meeting with our friends, with whom we have been collaborating in the sector for years, at ITB Berlin, the world's largest tourism fair.
One of them my friend Mr. Abhik Moitra who is director of surgery business at Healthians Research Centre, is one of the leading stakeholders of the sector..
One of my other friend Lutz Lungwitz who is The President of German Medical Wellness Association and owners of SSKMedTour Health Tourism Facilitator, one of our strategic partners, Atefeh Zare & Dr. Vahid Vahabzadeh, hosted us at Berlin very well.
We are happy to meet again with dear Nina Kekelidze whom is Associate Professor at Georgian National University and founder-director of discover Georgia, and decided to strengthen our cooperation.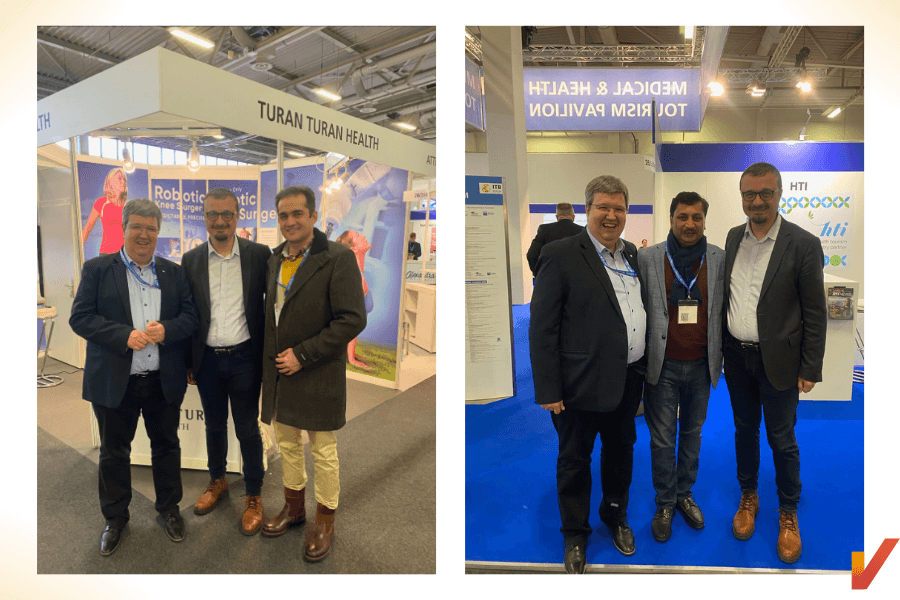 Glad to meet for the first time with Ivan Rendulic who is CEO at RexRea and hope to start new phase of cooperation with Arnis Krasovskis who is director at MEDREFUND LTD, about UK market.